It is the oldest wine produced in Montalcino, already praised by Francesco Redi in his dithyramb "Bacco in Toscana"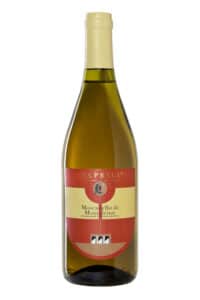 Denomination: Moscadello di Montalcino D.O.C.
Grape: Moscato bianco (Moscadello)
Vineyard: Fornacina
Fermentation: Spontaneous at controlled temperature in stain steel tanks until the sugar residual of 90-100 g/L. At the end of stabilization process, the wine filtered and bottled in December of the same year.
Characteristics: Straw yellow color, the nose has floral notes, typical of Moscato grapes. In the mouth, the freshness and sweetness make it very pleasant to the palate. Capacity of aging in bottle for 5 years.